Who Are We
Stanhay are the world's leading specialist in the design and manufacture of precision seed drills and are trusted by growers worldwide to establish their crops. Over the decades Stanhay's market leading technology has proven to give the highest and most consistent yield at harvest than any other planter.
Our Bourne headquarters is home to all our departments including administration, sales, service, assembly, design and testing. Our engineers use the latest 3D computer aided design software and our on-site manufacturing facilities include computer numerical control (CNC) laser cutters, CNC press brakes, robot and manual welding and paint. Meaning that in conjunction with Stanhay's growing network of international distributors and dealers the right drill, part or technical support is always available when needed.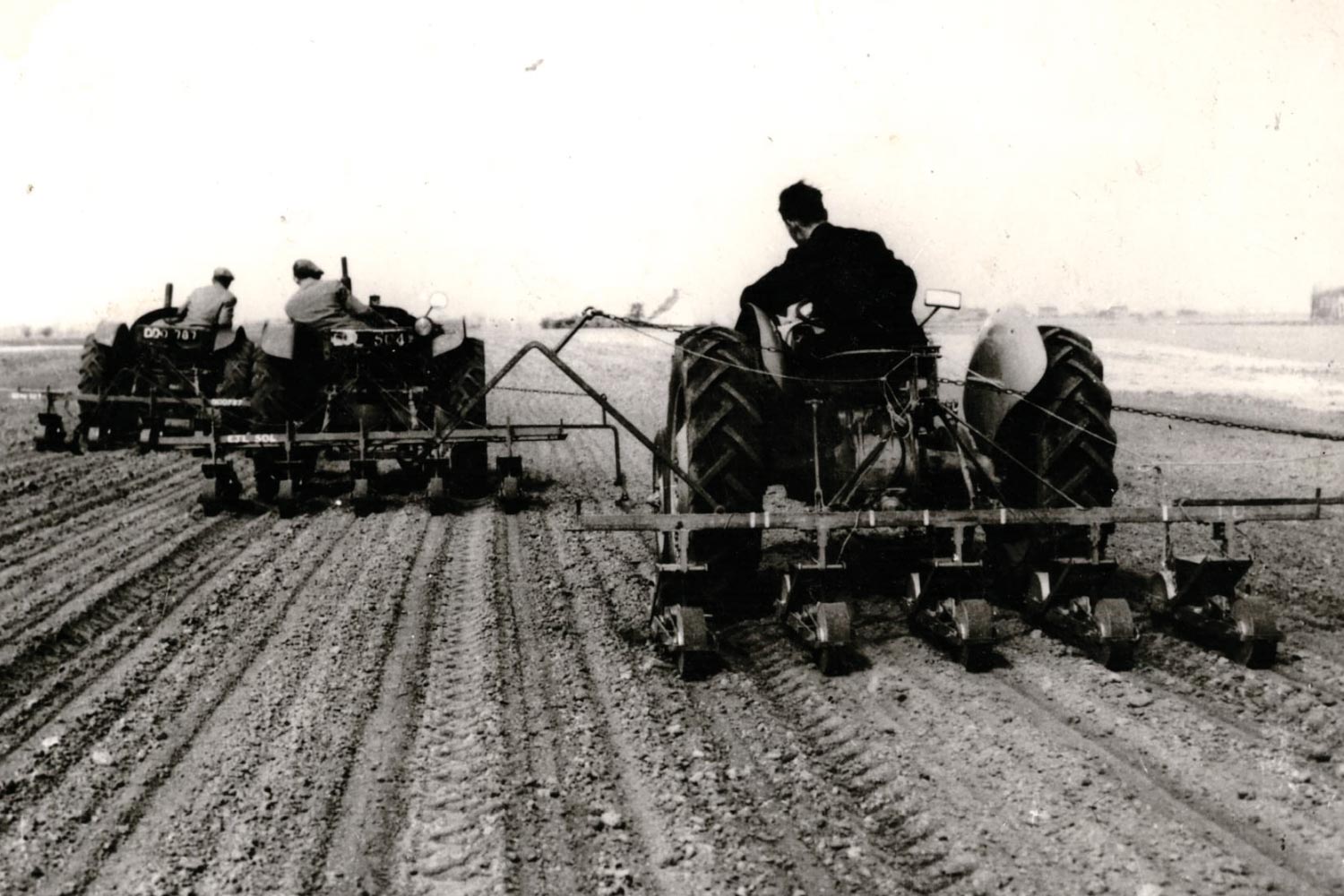 Our Story
Formed from two successful British manufacturers who can trace their history back over 100 years.
1920-1950
The Beginning
Stanhay is founded in 1921 in Ashford Kent and becomes a dealer for Ford tractors as well as manufacturing a range of mounted implements.
1950-1970
Drill Sales Boom
The Ministry of Agriculture and the British Sugar Corporation stage a competition for a drill to place single sugar beet seeds at regular spacings in the ground. Stanhay wins and precision drill sales boom.
1970-1980
Stanhay Webb
Stanhay merges with Webb in Exning, Suffolk and Stanhay Webb Ltd is born. The new company continues to win accolades for it's market leading precision drilling technology.
1980-2000
Technology
Series of major developments in precision drilling technology and the development of the patented multi-line Singulaire vacuum metering unit wins a series of major awards including the Royal Agricultural Society's Burke Trophy and a gold medal award, plus a Queens Award for Technological Achievement in 1995.
2000-2020
Worldwide
Successful export market is built up in more than 60 countries, new product lines are developed and Stanhay invests in a new manufacturing facility in Bourne, Lincs.
2020 - Present
X Series
Investment's in manufacturing and development continue and Stanhay releases it's most technologically advanced precision drill to date, the X Series.