Special Projects Team
Stanhay has the capability of designing and producing specialist seed and drilling machines for specific requirements and applications on request.
Find out more below
Specialist growers often require drill configurations or combinations that are built to suit their crop.
Although Stanhay already offers a more flexible and generous standard build specification than any other comparable drill manufacturer, the Company also has a specialist team of designers and engineers able to produce one-off variants, literally tailor-made to special customer requirements like multi-bed high density machines or sled mounted and tandem bed drills for almost any type of seed.
Extensive use of CAD and other advanced design software means that such prototypes can be viewed from every angle before they pass to production. This ensures that the customer is totally happy with the design before production begins. Similarly advanced manufacturing techniques mean that what the customer sees is what the customer gets - delivered on time and on budget.
If you have a bespoke project in mind, head over to our Sales & Service section to find your local Stanhay Specialist Project Team to help.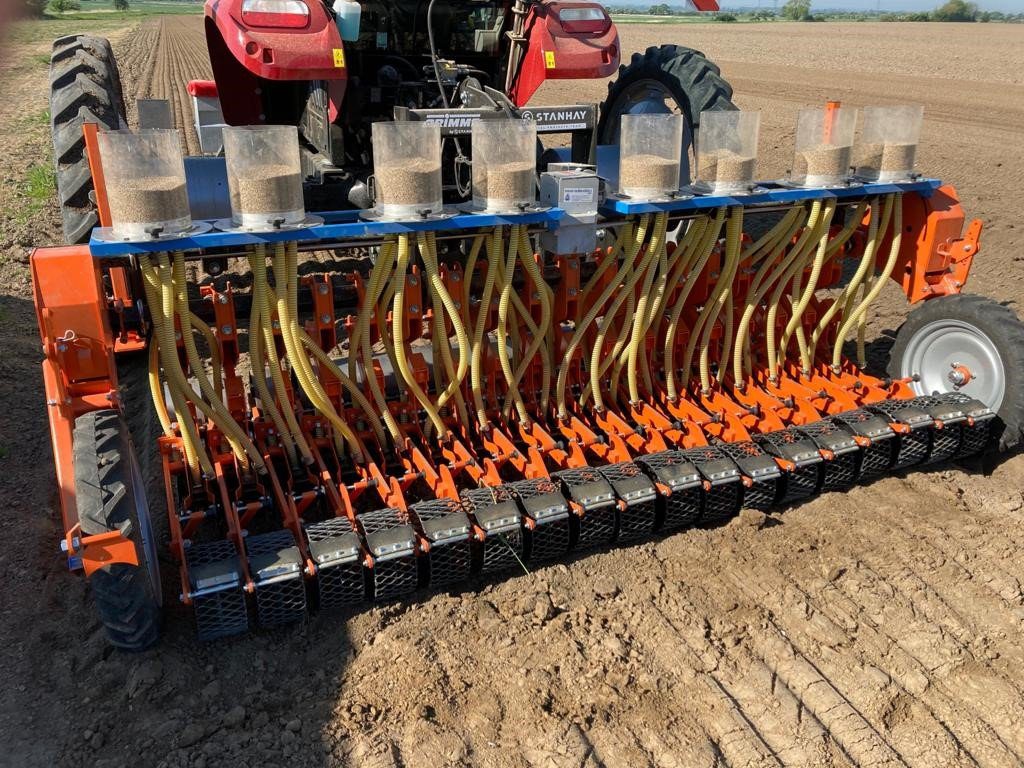 Bespoke designed system using Bassi sponge seeders and a bespoke offset coulter design in individually articulating units across a 3m bed.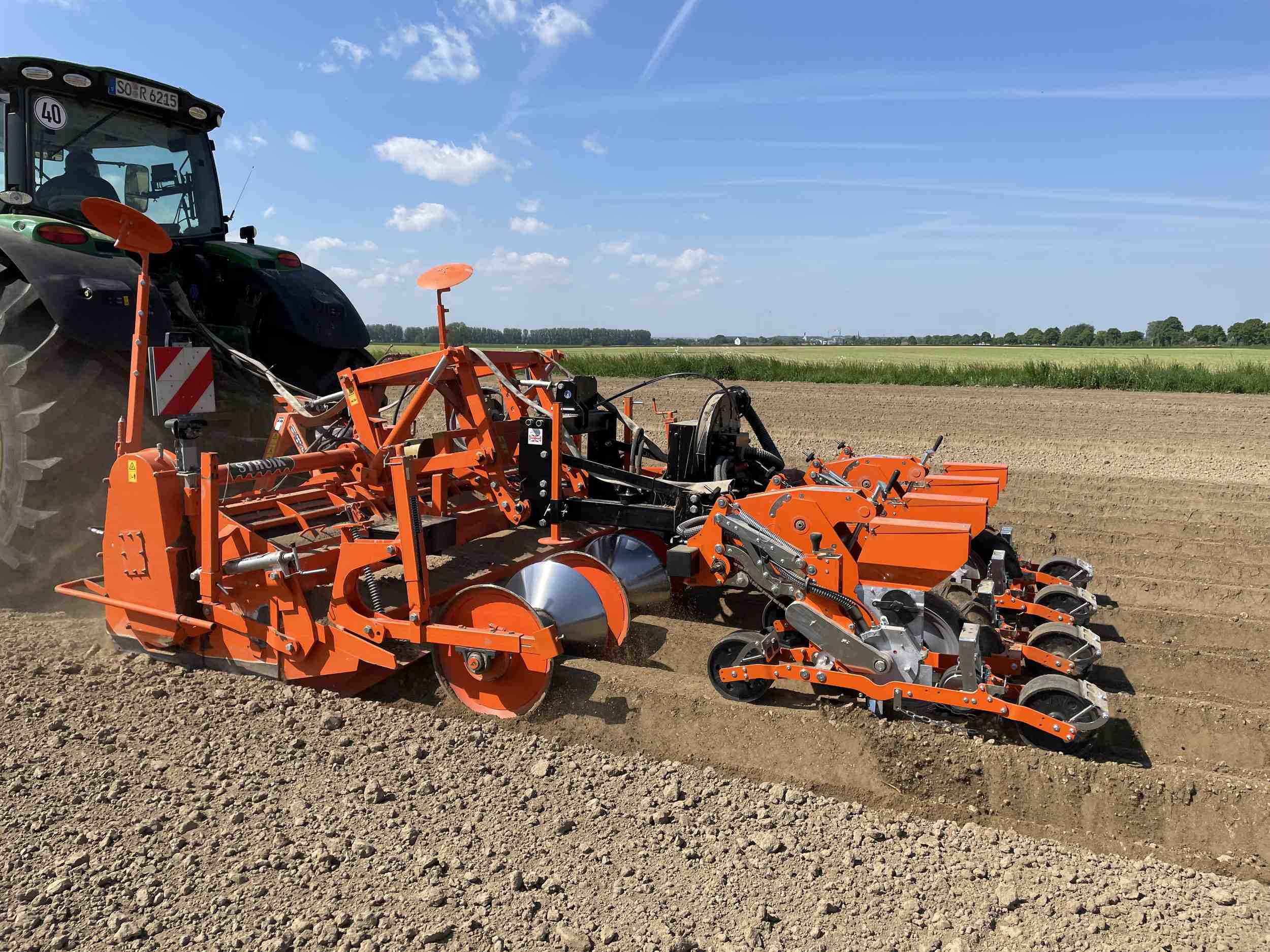 4 Row X30 with specially adapted headstock for mounting onto a rotary tiller drilling carrots onto 75cm ridges.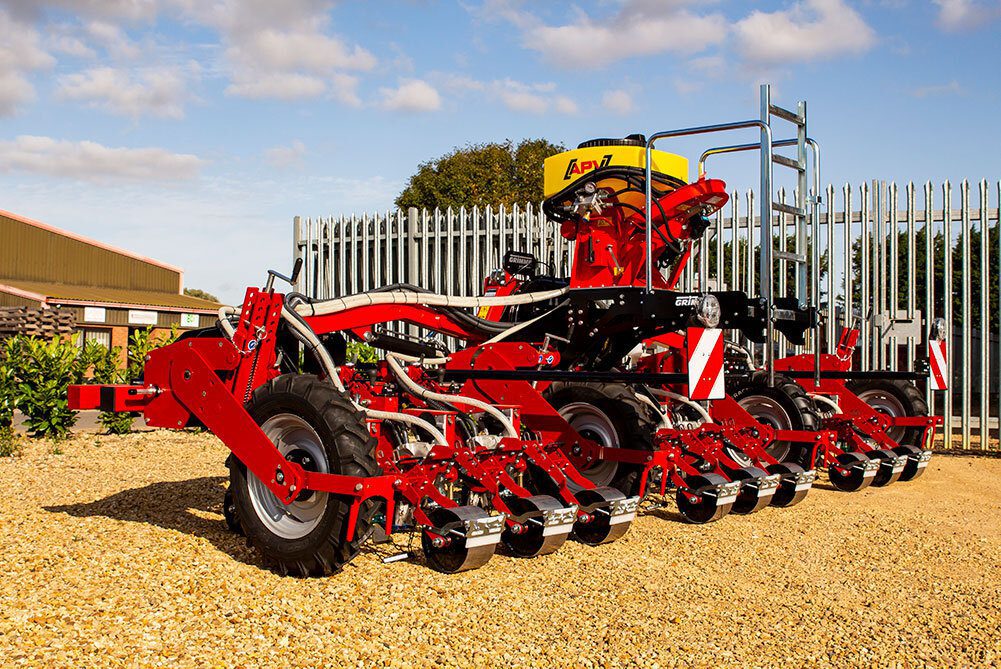 A triple bed folding carrot drill with a bespoke mounting system for an air driven fertiliser applicator. Complete with an access platform for easy and safe refilling.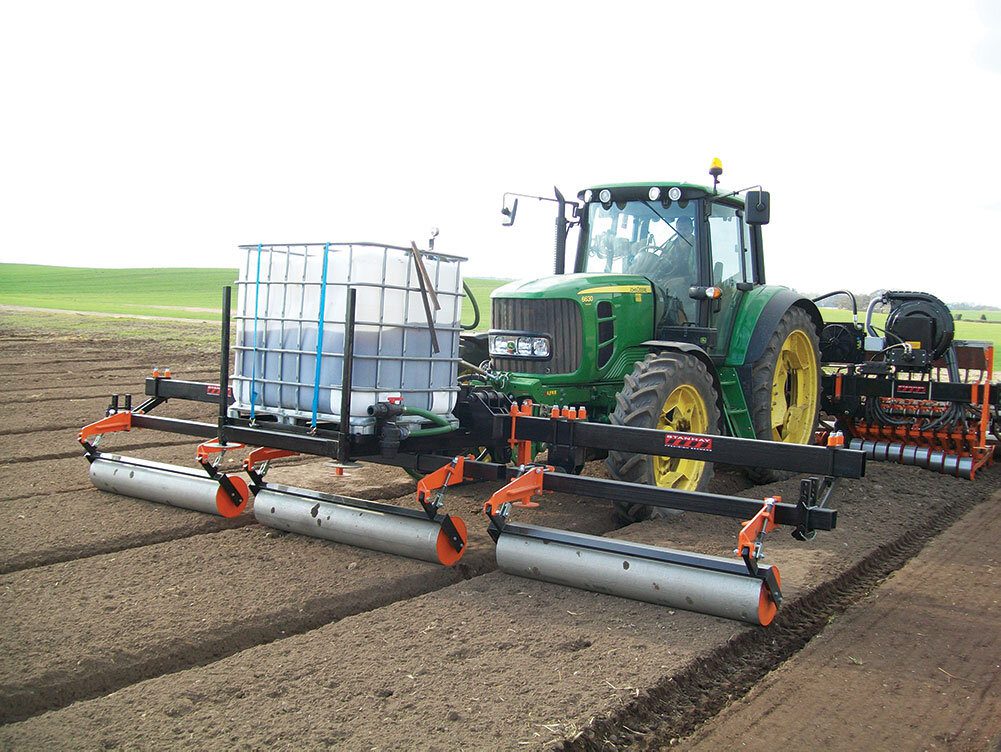 96 Line 3 bed air drill with front mounted foldable roller drilling spinach for a UK grower in the West Midlands.